Your new gym buddy will be braids. Try a cornrow or French braid style if you have two long strokes down your back – these work best. I notice it decreases the amount of sweat that is normally produced whenever I wear braids in the gym. The tight weave holds everything in place as I work.
My hair looks like I've just finished it sometimes after workout. It's difficult to mess up braids if you did them right. (I might have to wet some bits down frisky, but that really is it.) If I don't wear my hair, some of them are on the front as if I have a semi-up, semi-down knot style. But before I wrap in a bun I will add a cornflower which reaches my head's crown. In front of the fitness center, I'll throw it in a ponytail, but I am more confident when I let it down after that because the front braid replaces the sweaty look of my hair.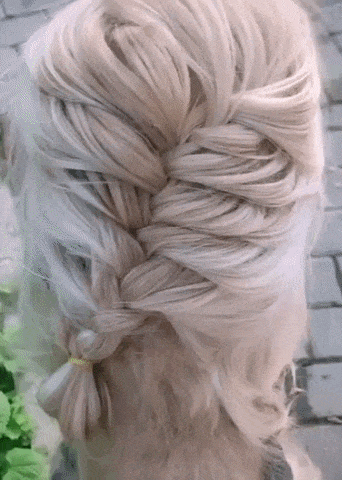 Dry Shampoo + Sea Salt Spray
Hopefully both items in your beauty cabinet are staples after the many posts we have shared about dry shampoo and sea salt spray. But you've ever tried to combine the two? Try it if you don't! The next time you rush to meet a friend for a brunch. The next time. The dry shampoo will sweat excessively and add a beach-like, coconut-infused aroma to the sea salt spray. Furthermore, your locks will be easily wavelength and volume due to the textured power of both products.
Smoke Cleanse
If it's more important to remove your post-gym scent than look at it, try to light a flame and clean your hair with the smoke. I 'm going to use incense sticks, usually a light one, go around the house and waft through the smoky air (as you would with a sage stick). (This might sound strange, but it works for me! Bonus: It even smells nice at the building!
There are also daily matches. Just keep the fire under the ends of your hair and let the smoke weav through your curls. (Just remember to blow the flame outside before you get it close to your head.) Depending on how much hair you have, more matches can be required.