Diwali is The Festival Of Lights which symbolizes the triumph of light over darkness. The tradition includes making rangoli on the floor, lighting diyas, seeing friends and family, dining and praying.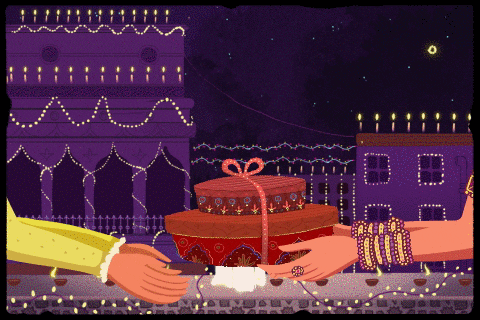 Diwali,  the festival of lights, brings fun, joy and togetherness. Children and youth are eagerly looking forward to the arrival of the festival. In fact, crackers are starting to burst and play with fireworks well before the festival.
Diwali marks the triumph of good over evil, and it dispels darkness. Unfortunately, the wrong way to handle and play with fireworks ruins the celebrations every year.
The following security measures can guide you to have a happy and safe Diwali as much as possible.
Always light fireworks outside the house. It may sound simple, but some children can be tempted to light sparklers within the house, which increases the risk of fire.

Clear the area of all flammable material before you start lighting the fireworks.

Keep young kids away from the firecrackers. Ensure that there is adult supervision when children enjoy fireworks.

Use Agarbattis to light crackers instead of sparklers. Since they have a contained burning area, they are safer than using sparklers.

Wear clothing that fits close to your body when you play with fireworks. Loose flowing clothes are a bad idea.

Light a firecracker, and move away quickly.

If the first attempt does not burn a firecracker or flower pot, do not try to light it again.

There's a good chance it could unexpectedly burst. Instead, douse duds with water and then safely dispose them.

Place burnt fireworks in a metal container for later safe disposal. Don't let them lie around. It can cause severe burns if any human or animal steps on a hot firework.

Light aerial display fireworks such as rockets on open grounds.

Keep buckets of water or fire extinguishers nearby in case of accidental fire.

Ready a note of emergency numbers to call in case of accidents.

Keep children and pets inside the house when lighting fireworks.